Hi friend,
If you follow Noisy Little Monkey on social media, you will have spotted that it was our 10th birthday party celebrations this month.
We did all the things you'd expect at a typical 10th birthday party: we had a magician, played pass the parcel, and drank a truckload of vodka jelly shots (you had those at your 10th birthday party, right?... RIGHT?!)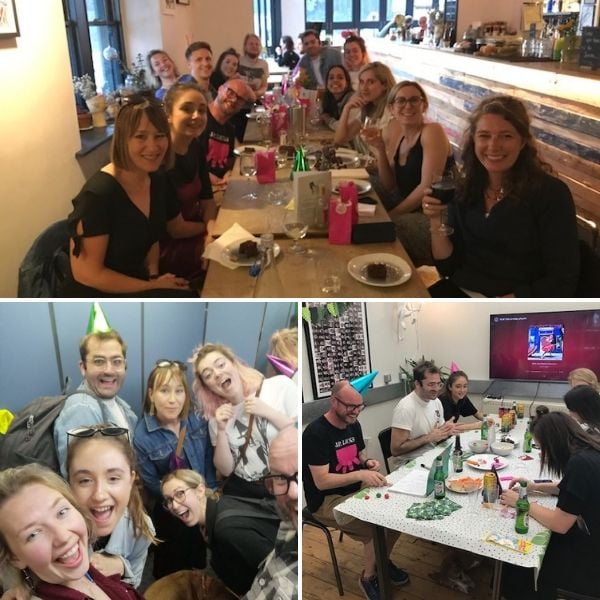 A snapshot of all the fun the Noisy Little Monkey team had last Friday!
Apologies for the low quality photos - they were taken on an iPhone 7 after a few wines and are therefore a tad blurry. But, hey, you get the idea.
Anyway, enough about us - let's talk about some digital marketing stuff.
Happy reading!
Claire