Ready to buy a home?
Maybe you're looking to finally make that jump from renter to owner. Or maybe you're looking to purchase that vacation or retirement home and it's been awhile since you've been in the house hunting phase. No matter what stage of the homebuying process you may be in, we've got tips for you along the way!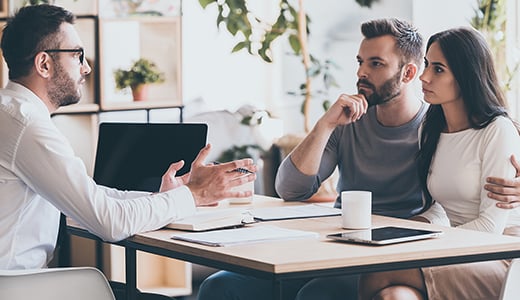 Why Does My Mortgage Lender Need So Much Information?
Buying a home is so exciting... until you are asked to round up all that paperwork! Why do we need to know so much about you? We break down the process to help you understand the information we need you to gather to help you be prepared to move forward with your home purchase.
Terms Every First Time Homebuyer Should Know
Homebuying 101:
Mortgages

Are you getting ready to buy your first home? We put together a simple list of terms to help you navigate the home buying process like a pro.

It's important to start your home buying process as a well-informed and prepared consumer. Learn the basics of home buying and mortgages as we break it down for you.
---