Unboxing the Airman
A 1,591-pound crate was delivered last week to The Museum of Flight from Colorado, where artist Jim Nance has his studio. The box contained the 8.5-foot bronze statue of the airman that will be featured in the new Vietnam Veterans Memorial Park. People from the Museum's Exhibits and Development departments, as well as Sellen Construction, were on-hand as the crate was carefully opened in the West corner of the Aviation Pavilion. The airman statue will be installed in the park later this month.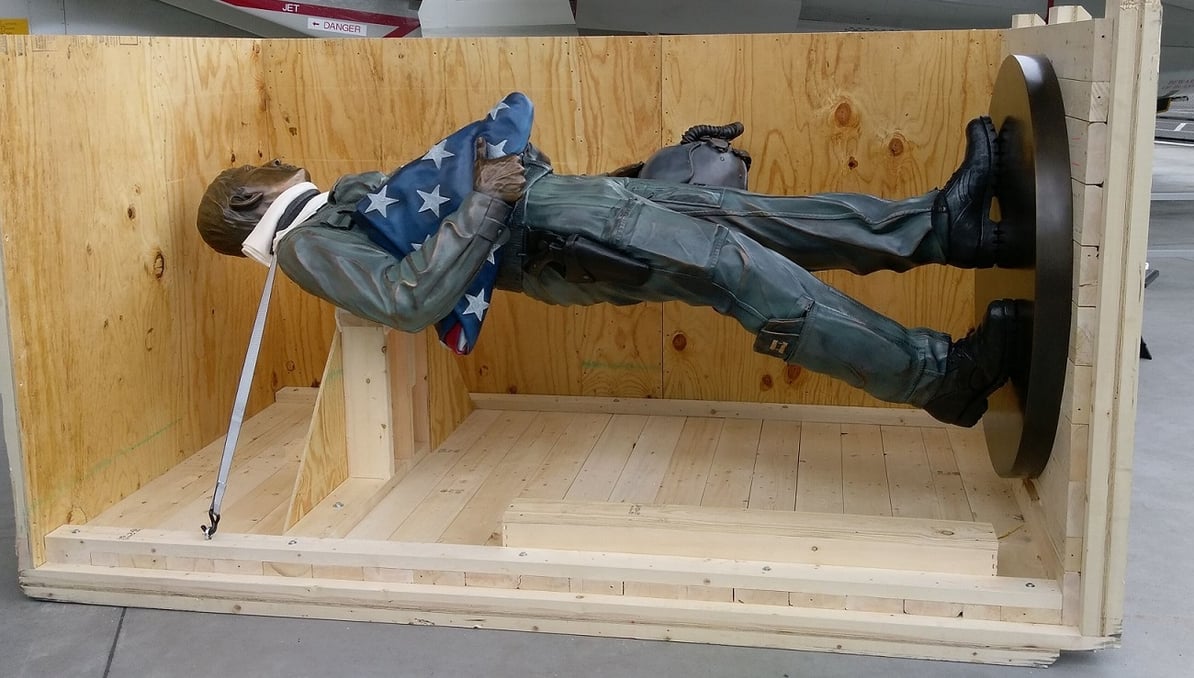 Sculptor Jim Nance graduated from the United States Air Force Academy and served as a pilot for 5 years, including a tour of Vietnam. He has worked on several Vietnam-related pieces in recent years, including the topographical map of Vietnam and Southeast Asia displayed in the Museum's "Vietnam Divided" exhibit in the T.A. Wilson Great Gallery.
---
Explore Vietnam Collections Online
Bruce Mennella was an Air Intelligence Officer in the US Navy from 1968 to 1972. He served in the Naval Fighter Squadron 114 (VF 114) "Aardvark Squadron." His personal collection was donated to the Museum, and contains pages from the Pacific Stars and Stripes newspaper, reconnaissance photos from his missions, and a booklet of jokes and comics about everyday military life in Vietnam.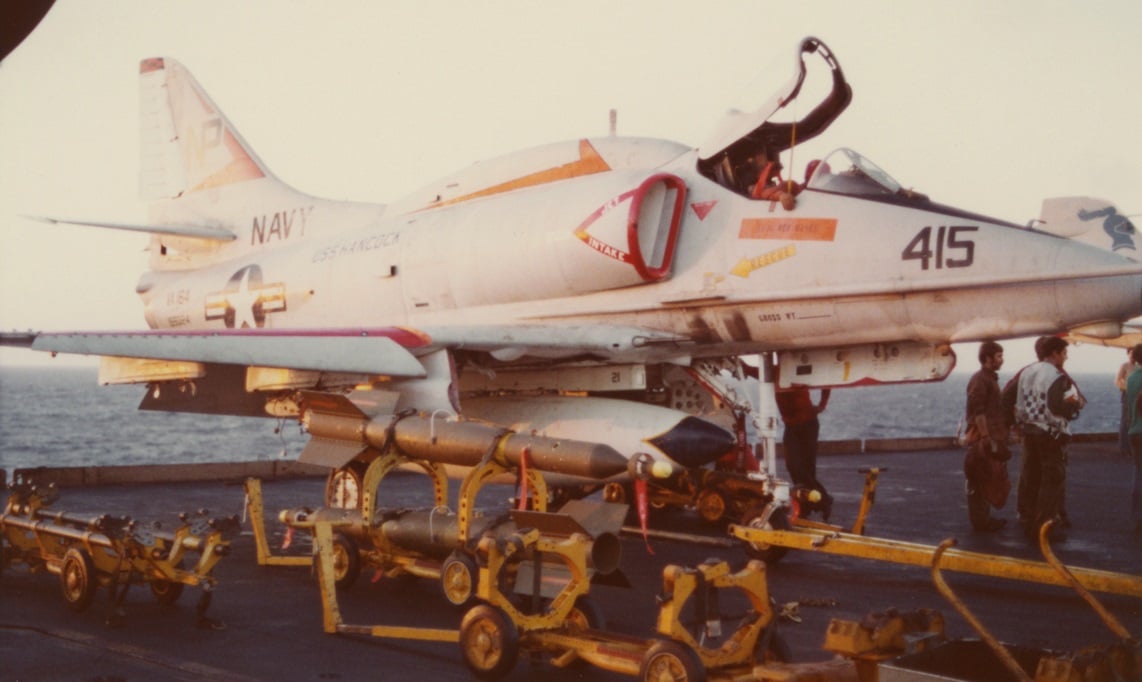 ---
Project Welcome Home Keepsakes
The Vietnam Veterans Memorial Park dedication ceremony and grand opening just around the corner, and we have limited supplies remaining of the commemorative Project Welcome Home challenge coins and patches. These special items feature the B-52, the silhouette of the airman and the iconic Vietnam War service ribbon. These keepsakes were specifically designed for The Museum of Flight and can't be found anywhere else – get yours today!