You made 2018 a spectacular year at The Museum of Flight!
Your support has enabled us to make incredible progress on the new Vietnam Veterans Memorial Park over the past 12 months. Now that the park construction is underway, we wanted to say THANK YOU to everyone who helped us along the way.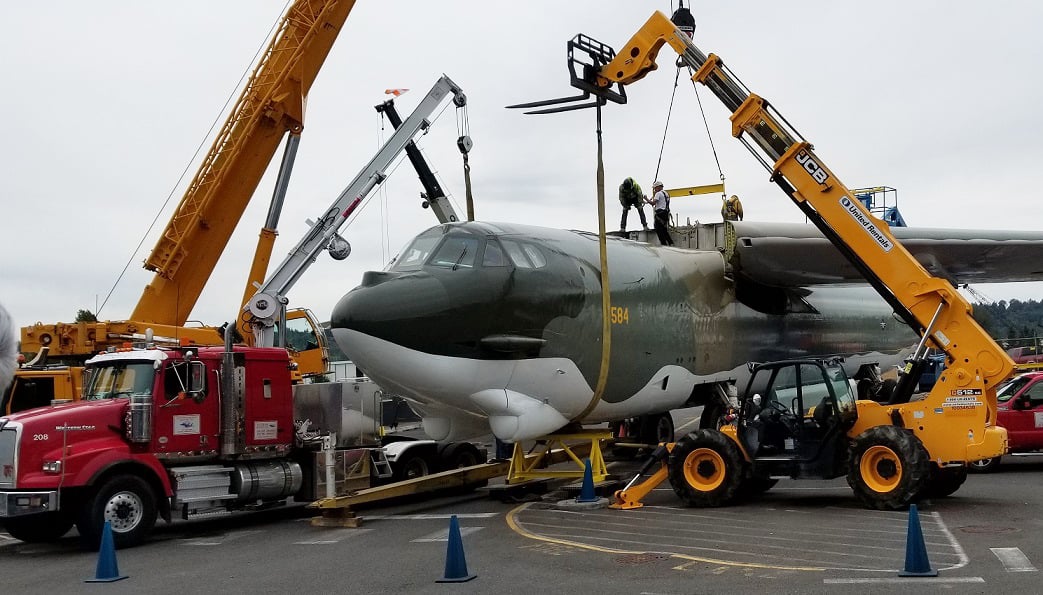 Here are just a few things that we accomplished together last year:
Disassembling our massive veteran B-52G #2584 at Paine Field in Everett;

Transporting the aircraft on trucks down to the Museum's main campus at Boeing Field;

Welcoming the B-52 wings and fuselage - the final (and largest!) pieces - with help from the Tukwila Fire Department, police and our veteran committee;

Reassembling the aircraft next to the site where the park will begin to take shape;

Celebrating the veterans in our community with the Wings of Heroes Gala, where we raised the final dollars for the Project Welcome Home campaign.

Your support of this project reaffirms how vital it is to our veteran community, and how it will start an important conversation about those who served in all branches of the military between 1964 and 1975.
Don't forget to mark your calendars for Saturday, May 25, 2019 to attend the Vietnam Veterans Memorial Park's opening and dedication ceremony over Memorial Day weekend. Details will be forthcoming as we plan the event, but rest assured it will be unlike anything you've seen before!
Thank you once again for your support of Project Welcome Home.