Park Construction is Beginning!
We are thrilled to announce that construction for the new Vietnam Veterans Memorial Park has begun at The Museum of Flight! Earlier this year, crews arrived on-site to prepare machinery and resources to begin transforming the plot of land into a beautiful park. If you're in the area over the next several months, feel free to stop by the Museum and check out our progress behind the Aviation Pavilion and Raisbeck Aviation High School.
Join us over Memorial Day weekend in May for the momentous opening and dedication of the Vietnam Veterans Memorial Park at the Museum. Details will be forthcoming as we finalize our plans, and we will be sure to keep you updated as we move forward over the coming months.
Save the Date: Saturday, May 25, 2019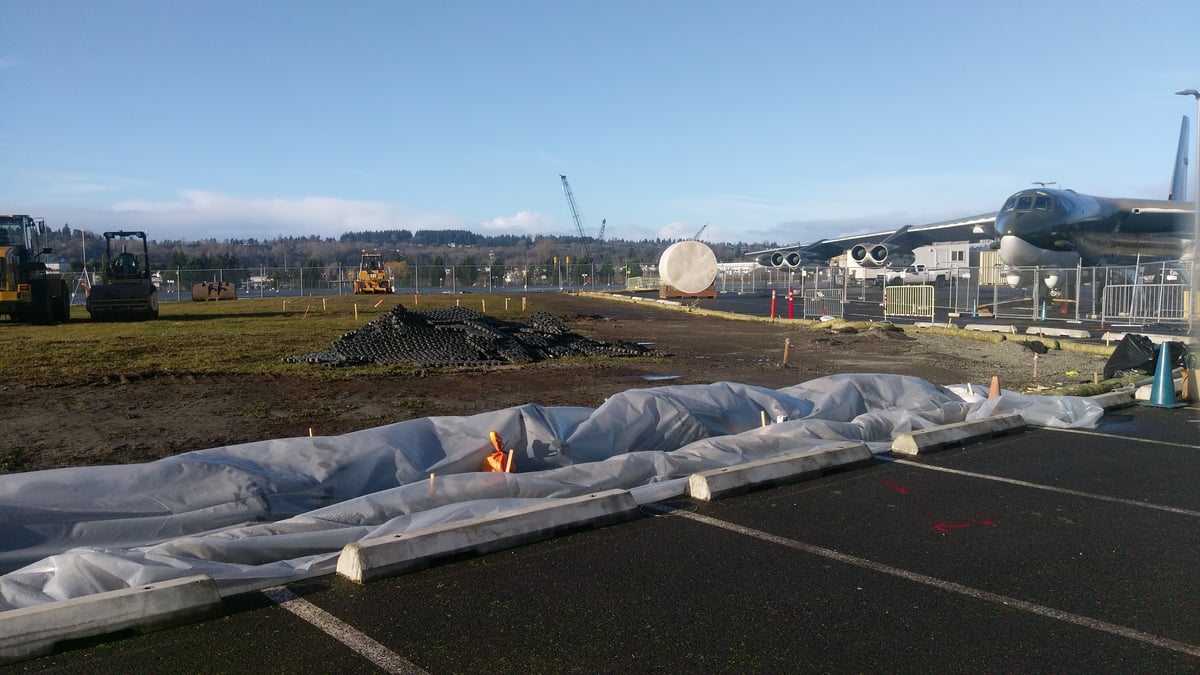 ---
Last Call for Tribute Plaques
We are getting ready to finalize the wording for all tribute plaques that will appear in the Memorial Park when it opens later this year. There is a deadline of March 1, 2019 to have a plaque installed in time for the park's dedication ceremony and ribbon cutting later this year, although we will continue to accept recognition plaques from the public until the tribute wall has reached full capacity.
If you would like to personalize a tribute plaque for a veteran in your life, please visit the Project Welcome Home website for more information. If you have any questions about an existing plaque, please contact Development Coordinator Gracie Loesser at 206-768-7221 or by emailing GLoesser@museumofflight.org.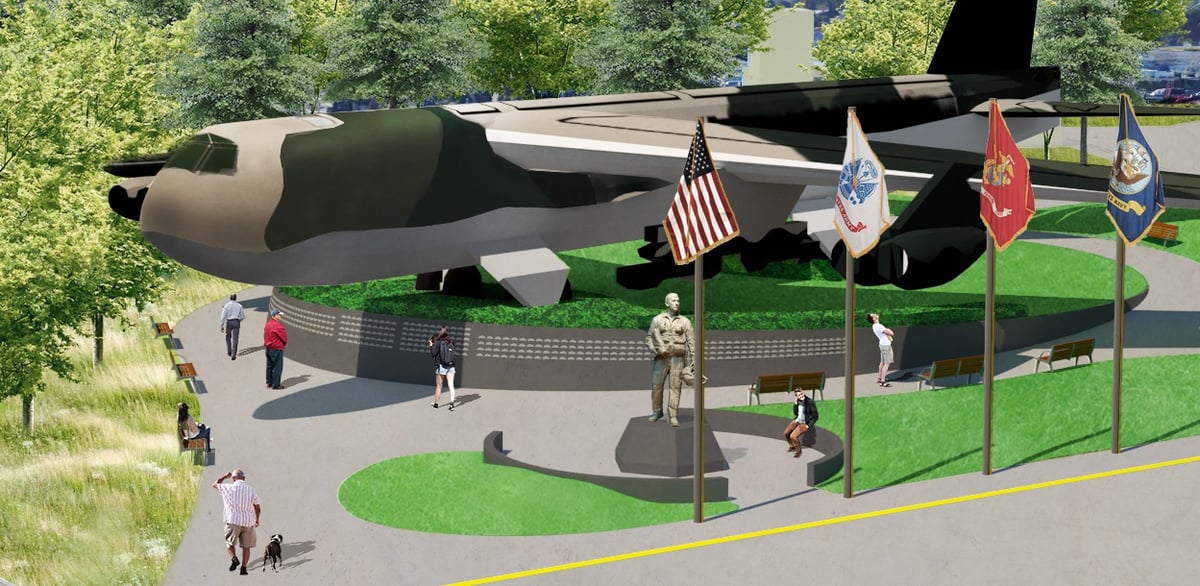 ---
Airman Statue Update
Artist Jim Nance is putting the finishing touches on the airman statue for the Memorial Park. This 8.5-foot tall statue is made of bronze, with a color patina applied to help protect it from the Pacific Northwest weather. Jim has previously created several sculptures featuring veterans and the Vietnam War, including the topographical map of Southeast Asia that is currently in our "Vietnam Divided: War Above Southeast Asia" exhibit in the T.A. Wilson Great Gallery.
---
Last of the Boys
The Seattle Repertory Theater has a new play called "Last of the Boys" coming later this month. The play, written by Steven Dietz, was a finalist for the prestigious Steinberg New Play Award that is presented by the American Theater Critics Association.
"Ben lives off-the-grid in his trailer in the California Central Valley, haunted by the memories of his service during the Vietnam War. His self-imposed exile is disrupted by the arrival of Ben's old war buddy, Jeeter, with his girlfriend and her volatile mother in tow. Intimate, fully, and fierce, Last of the Boys by renowned Seattle playwright Steven Dietz delves into a veteran's struggle to understand his troubled past, which threatens to swallow him whole."
Last of the Boys will be showing January 18-February 10, 2019.