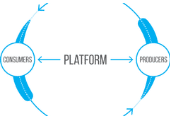 Finding opportunity in the drive for platform dominance

In June, AIIM's Leadership Council came together to discuss new solution strategies. Taking cues from platform giants such as Airbnb, Uber, and Waze--leading industry vendors explore how users view their businesses in new ways as they explore their own platform plays.
How does this new shared economy driven by analytics, change the way organizations view their technology needs? How does it impact how users will consume content capabilities? What vendor competencies and capabilities will be key in these new information ecosystems?
Vendor or End User--explore the discussions surrounding the move from product excellence to platform dominance.
Meet Jimar Garcia

If in the LA area or if you attended AIIM18, I hope you had a chance to meet with AIIM member and AIIM LA's former President, Jimar Garcia; his energy is infectious!
Thinking back to when I first started at AIIM over 10 years ago, when I met members, I'd usually start with the question, 'how did you get into information management?' Answers varied, but usually included--I just fell into it as no one thinks--I want to be an information professional when I grow up.
With the CIP and a new digital economy, I'm hoping this answer changes as we see a new generation join us. But already, leaders like Jimar Garcia understand why information is your most important asset and how to optimize it to drive business.
Sucha positive and intuitive leader, meet and connect with Jimar Garcia.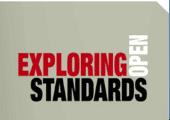 Join us in this month's VIP Lounge to explore AIIM's newest member community

This month AIIM launched a community for members interested industry standards.
To help introduce the new community, we've invited Robert Blatt, c0-founder of the community, to introduce this member initiative, its goals, and vision for making trustworthy information management standards that can be implemented in any organization.
Join us on Thursday, September 20, to understand the scope of the SIG and the current projects to get involved in through the community.