profile.id | updates to your community profile
Updated data: Indigenous profiles

---
Communities of interest (COI)
The COI module in profile.id takes a closer look at your population by using cross-tabulated data to highlight detailed characteristics of a particular subset of your local population.
Updated data: COI - Need for Assistance


The first of the updates to the Need for assistance module have been made with fresh data in for Five year age groups, Qualifications and Unpaid childcare pages.
---
Updated data: Migration summary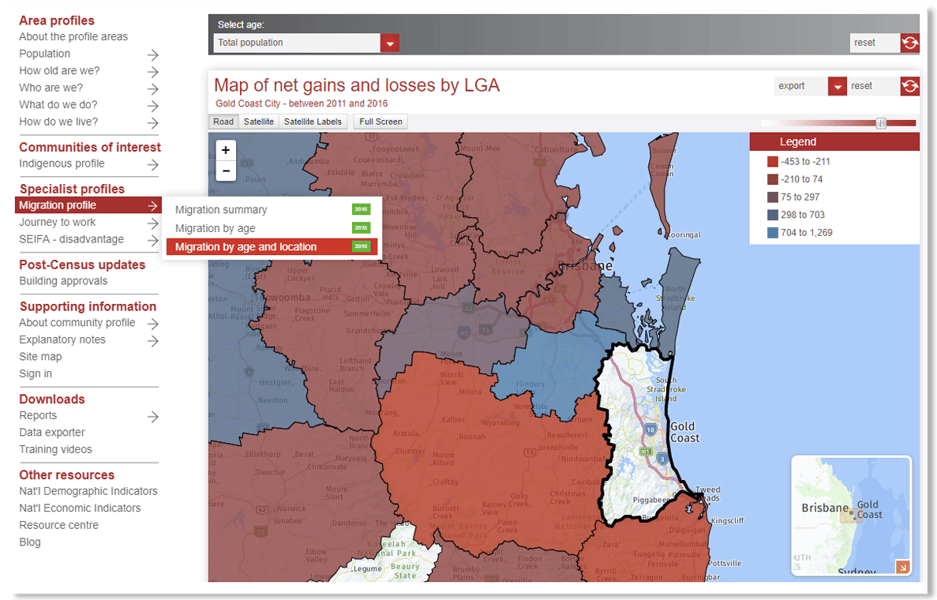 Are people moving to or from your area? If so, where are they moving to or coming from?
---
economy.id | updates to your economic profile
Updated data: Local and resident workers
Get a clear picture of the people who live and work or travel to work in your area with updated data on age, hours worked, occupation, qualification, income and more.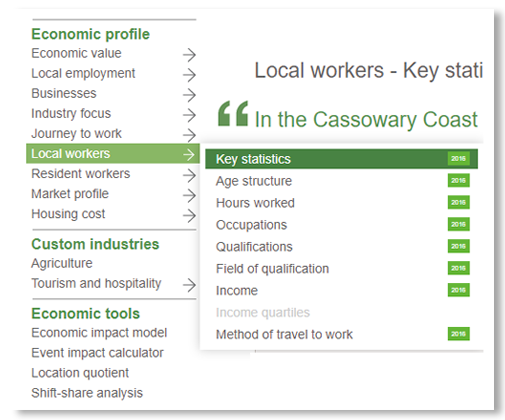 ---
New feature:

local/resident worker data by industry

Are important local industries employing workers from elsewhere because workers in your area don't have the relevant skills?
This is just one example of the important stories you can tell now that economy.id lets you refine local and resident worker data by industry.
---
Updated data: housing cost

This module uses 2017 Hometrack housing data, giving you a very up-to-date picture of housing costs.
Note this data shows the upper threshold of each quartile, rather than simply a median house price, so you can evaluate the range of housing supply in your area, which has important implications for the resident workforce and more.
---
Updated data: business counts by industry
---
Why can't I see all datasets in my area?
profile.id and economy.id include both standard datasets and optional modules that vary depending on the subscribing council or regional organisation.
If you can't see the data you're looking for, contact your local council and ask for the administrator of the .id community tools to register your interest in accessing the additional data modules.