Greetings!
We're just a few weeks in to 2018 and the #metoo movement has ignited the conversation about gender inequality and injustice in each of our communitites. As we grapple with the reckoning taking place, we're inspired by the courage and comittment to change broken systems that so many strong women and men have shown in recent months.
Women's empowerment and gender equality are essential for all healthy societies and we pray that together we can confront injustice so that women and girls, boys and men, can reach their God given potential - throughout the world.
We look forward to this coming year and invite you to join us through the opportunities below.
With gratefulness for your partnership,
The Strong Women Strong World Team
---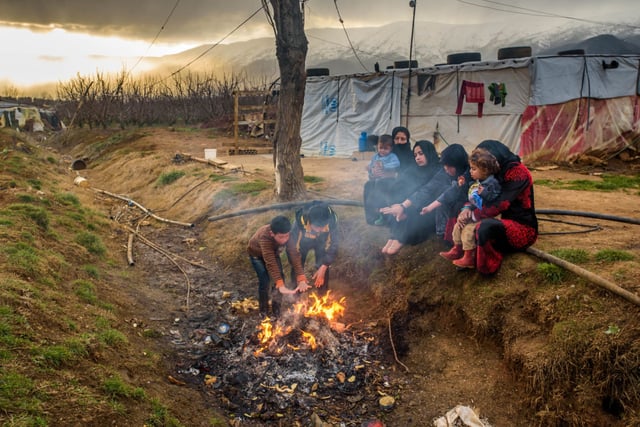 While there is much work to be done, 2017 was a year of
tremendous impact in the lives of women and girls through the work of World VIsion.
- 1,675,098 women and girls gained access to clean water and more than 1,740,000 gained access to household sanitation.
- 169,512 women of child-bearing age and 197,079 children younger than 5 gained access to maternal and child health and nutrition services in Somalia, Uganda, and Zambia.
- World Vision helped reduce the vulnerability of women and girls to disaster while providing emergency relief assistance in 36 countries. In Bangladesh, for instance, where refugees have fled from violence in Myanmar, 6,720 pregnant and nursing mothers benefited from health screenings and medical counseling.
---
Strong Women Strong World has joined more than 150 leaders from across the world who are calling upon the global faith community to stop standing by and start standing up for women and girls who experience violence. Thousands responded within hours of launching #SilenceIsNotSpiritual.
#SilenceIsNotSpiritual is facilitated by One Million Thumbprints, Freedom Road and The Imago Dei Fuund (SWSW partner).
---
Each year, God brings together over 300 like-minded women and men from all over the United States who share the desire to learn more, to do more, and to be more for the Kingdom. Join us
February 23-24, 2018
in Carlsbad, CA
as we gather to learn about what World Vision is doing to lead the way in the global effort to end extreme poverty and to reach the world's most vulnerable, especially children. You'll be inspired and challenged by stories of need, transformation, and triumph. You'll have the chance to ask questions, connect with a room full of people a lot like you, and experience hope as we unite to pray, to praise God for what he has enabled us to do, and to boldly seek his favor as we forge ahead to reach every last one.