SmartFlow Professional 2017 is Here!
SmartFlow Professional 2017 is an entry-level, cloud-based anti-piracy solution offering unique capabilities for small and medium-sized businesses (SMBs) looking to establish or expand their license compliance program. SmartFlow Professional helps businesses identify the use of unlicensed versions of their software and track actionable data that can be used for negotiation or legal action against IP theft and copyright infringement.
This subscription-based software as a service (SaaS) is hosted online by SCS through the secure Amazon Web Services (AWS) platform. It uses a simplified version of the SmartFlow software development kit (SDK) that can be easily integrated into most software applications running on Microsoft Windows, Mac OS X, or Linux platforms. Standard features include SmartFlow Insights, a tool for data enrichment, and Wi-Fi geolocation, which provides detailed information on the location of unlicensed users.
SmartFlow Professional 2017 is available immediately and is licensed on an annual subscription basis, starting at $12,500.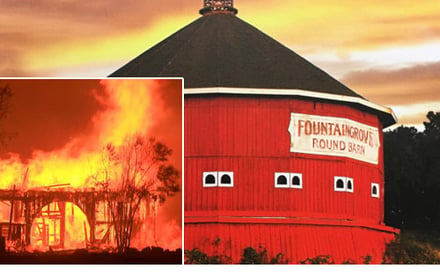 Wildfires in Santa Rosa
It is hard to believe that just two days after the SmartFlow Anti-Piracy and License Compliance Summit wrapped up, the same beautiful Fountaingrove area of Santa Rosa where we all came together at Keysight Technologies has been so completely devastated. We want to thank Keysight for hosting this incredible event and extend our thoughts and support for all those impacted by the wildfires.