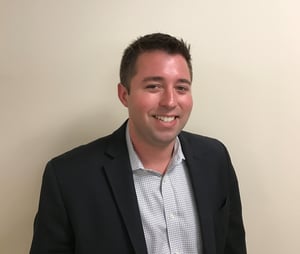 Get to know Nick!

Nick Procko recently came on-board with Fairbanks Energy as a Business Development Manager covering the New England region. He brings an extensive knowledge in the lighting and controls industry from his past position at Lutron Electronics. Nick also served 10 years in the Coast Guard in the Marine Safety Field. We recently sat down with Nick to get to know him a bit more. Read on below!
What is your role at Fairbanks Energy?
My official title is a Business Development Manager. My role is to establish and build relationships with end-user accounts, distributor partners and rep agencies. I also work on developing energy efficiency projects and proposals for both lightning and mechanical solutions aimed at reducing overall energy costs for our commercial and industrial clients.
What do you like most about working at Fairbanks Energy so far?
I love that Fairbanks has given me a large amount of responsibility and freedom in developing new accounts and increasing sales on existing partnerships.
What Three traits define you?
Ambition, Intelligence, and Relationship-driven.
What do you like to do in your spare time?
I enjoy going to the Connecticut shore with my 16 month old daughter and wife to spend time with family and friends.
What is something about you that would surprise people?
I was in the Military for 10 years before joining Fairbanks Energy. I've lived in 7 states and have moved 15 times.
You can reach Nick at Nick.Procko@fairbanksenergy.com
He works out of our Hingham, MA headquarters.