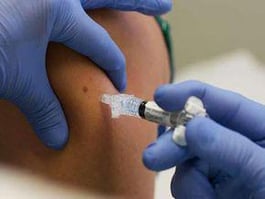 ---
HCG acquires cancer care Kenya
Healthcare Global Enterprises (HCG) is to acquire a 93.6% stake in Cancer Care Kenya (CCK). The value of the deal is approximately USD900,000 in cash. The acquisition is expected to help boost the national healthcare infrastructure needed for advanced oncology treatments.
---
Varian Medical Systems establishes direct operation in South Africa
Varian has installed more than 100 radiotherapy systems across Africa over the past 25 years, including 30 in South Africa. The entitly will be based in Johannesburg and will employ sales, service and support staff to better serve the growing cancer population in the country.
---
USD1.1bn needed to tackle Meningitis in Nigeria
According to the General Director of the National Primary Health Care Development Agency (NPHCDA), a total population of 22 million in the five affected states will cost USD 1.1billion to be vaccinated.
---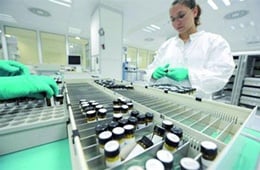 ---
Algeria to become one of world health leaders
World Health Organization (WHO) experts, reported that Algeria has ranked among the world leading countries in the pharmaceutical industry.
Read More – Algeria Press Service
---
Cipla agrees to divest its animal health business in South Africa and Sub-Saharan Africa
Cipla has entered agreements with the group companies of Ascendis Health Limited, South Africa for divesting its animal health business in South Africa and Sub-Saharan Africa.
---
---
Veloxis Pharmaceuticals signs agreement with Taiba Healthcare to develop business in MEA
Veloxis Pharmaceuticals Inc, has entered into an exclusive license, supply and distribution agreement with Taiba Healthcare to register, commercialize and distribute Envarsus XR in certain countries throughout (MENA) region.
Read More – Veloxis Press Release
---
7,000 medical laboratories operate illegally in Nigeria
The CEO of El-Lab Medical Diagnostic and Research Centre, reported that there were about 12,000 listed medical laboratories in Nigeria, out of which less than 5,000 were issued approval to operate.
---
Nigeria: Biogaran takes over Swipha's activities
Biogaran, a French pharmaceutical company specialized in generic and biosimilar drugs announced the takeover of all the activities of Swipha, a Nigerian company that manufactures and distributes pharmaceutical products.
---
Kidney dialysis for state patients - a first for Namibia
Patients with chronic kidney disease will for the first time in Namibia be dialyzed at state facilities, when the first government-run renal dialysis units become available.