Do you have a family business? A SME? A Startup? Come get to know a Contact Center solution within the reach of any company.

On October 27th, our Xperience Expert will show you everything that this tool can do for your business, step-by-step and with a real case scenario.

Curious? Register now and embark on this new experience!






New Altitude Enterprise Recording Enables Better Metrics, Customer Insights and Agent Performance

The Altitude Enterprise Recording is a best-in-class multimedia recording tool that allows to capture, store and analyze voice interactions together with the associated metadata and the agents' screens. This solution enables quality assurance, monitors and measures real-time KPI's, provides visibility into interactions and delivers customer experience insights, with a quick ROI.

A Partnership with HigherGround has allowed Altitude to deliver a state-of-the-art solution that helps companies ensure compliance and manage risk, while driving efficiency and excellence in customer engagement. The solution captures and analyzes interactions that become intelligence, enabling better business decisions, improving agent performance, and optimizing operations in the contact center

Check our infographic about the new Altitude Enterprise Recording features our download the flyer.
Largest Servicer Operating in Portugal Optimizes Customer Experience

Whitestar Asset Solutions, a leading independent loan servicing and advisory platform in Portugal, is implementing Altitude solutions to optimize customer interactions within its integrated asset management solutions to investors and originators.

"At Whitestar we have a proactive stance towards adopting industry best practices and implementing the most advanced servicer business strategies" states Mr. João Bugalho, Whitestar Asset Solutions CEO. "We seek to use the best technology solutions to address our business needs, increase productivity and profitability in our operations, while enforcing compliance and improving customer experience"

Whitestar's business in Portugal has been growing steadily. This growth lead to a decision to select and implement a more advanced customer interaction management platform. The goal is to make asset management and loan servicing more efficient by optimizing contacts, automating tasks and integrating customer interaction information.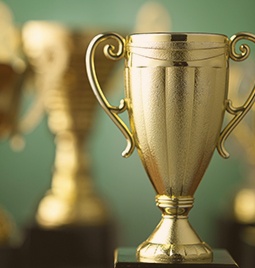 Altitude Wins "Best Customer Experience Management" Technology Award

Altitude won the "Best Customer Experience Management" Technology Award, at the "CRC de Oro" awards. Altitude won the award with the implementation of the Altitude Workflow solution at Grupo SM, one of the main publishing groups in Spain and Latin America, achieving better, more efficient customer service while better managing company resources. Grupo SM is one of the main publishing groups in Spain and Latin America, with over 2000 employees and a direct presence in nine countries. Its books are sold in 60 countries, with revenues of over 300 million dollars.

The "Premios CRC de Oro" awards are organized by the Spanish Association of Customer Relationship Experts (AEERC), IFAES, and the consulting firm IZO System. They evaluate benchmarks for quality, operational management, service, technology used and customer satisfaction. Now in its 18th year, the CRC de Oro Awards are considered to be a faithful expression of the market outlook regarding the best contact centers, service providers and technology solutions.

To learn more about how Grupo SM achieved more efficient customer service with Altitude Software,click here.
Altitude Holds North America Summit to Discuss Customer Engagement Transformation

The need for customer engagement transformation is the background for Altitude's North America Summit, a regional forum for Altitude customers and partners. Designed for customer experience and contact center decision makers, the Altitude Summit is the place to share best practices, evaluate real-world solutions, get insights and discuss new ideas.

Altitude solutions have been deployed by U.S. and Canadian companies since 1995. Key partners include Alcatel-Lucent Enterprise and KIVA, with a strong customer base in the BPO and Healthcare industries. This year's Altitude Summit takes place at the CN Tower, in Toronto, on October 20th. The agenda is a well-balanced mix of keynotes, business information, case studies, product previews (road map and new features) and networking opportunities. For more information: email callus@altitude.com or call +1 905-479-2655.
Eric Penisson Joins Altitude as Executive Vice President for Business Development, Channels and Alliances

Altitude announced that Eric Penisson has joined the Company as Executive Vice President for Business Development, Channels and Alliances. With 25 years of industry experience, Eric will lead Altitude's evolving channel and alliances strategy in order to maximize customer value, expand new routes to market and drive growth and revenue through the partner eco-system.

Altitude Software's worldwide partner network has more than 150 System Integrators, Consulting Companies, VARs, Distributors and Resellers using Altitude's products and services to serve more than 1100 customers (using 300.000 software licenses) of all sizes in 80 countries. Read the full anouncement.
| | | |
| --- | --- | --- |
| | Sign Up For Our Newletter! | |
| | | |
| --- | --- | --- |
| | | |
| | Every month get the latest on how to unify sales and service, engage customers through all interaction channels, and achieve a single view of each customer. You will never walk alone! | |





If you cannot see this email correctly, please click here
Update your email preferences to choose the types of emails you receive.


©2016 Altitude Software http://www.altitude.com/contact-us/worldwide-offices