PermaSeal Concrete Curing, Sealing and Dustproofing Sealer
USDA & FDA approved as a concrete floor sealer in inspected meat and poultry areas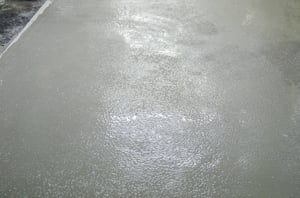 PERMASEAL is a clear, penetrating, 100% acrylic water-base emulsion specially formulated to cure, seal and dustproof interior and exterior concrete and masonry surfaces. PERMASEAL is a quick dry non-yellowing semi-gloss. It creates a long-lasting waterproof barrier that protects against water damage, acids, alkali, oils, stains, greases, chemical fumes, ultraviolet degradation, etc.
PERMASEAL is a milky white liquid that sprays on and dries clear.
Will enhance the natural beauty of: Fresh (14 Days) and Aged Concrete, Stones, Exposed Aggregates, Roof Tile Mortar, Brick & Stucco.


PERMASEAL is ideal for warehouses, kitchens, manufacturing plants, utility buildings, parking centers, medical and educational offices, etc.

PERMASEAL offers outstanding exterior and interior durability. It cures to a hard and abrasion resistant finish without looking varnished.


Cures, seals, and dustproofs in a one coat application
No solvent vapors when spraying
Very low VOC
Resists penetration of oil, grease and certain chemicals
Hot tire & UV resistant
Helps control efflorescence
Helps control cracking in concrete
Resists water blushing and standing water
Complies with Federal and Corps of Engineers Specifications for concrete surface treatment
USDA & FDA approved as a concrete floor sealer in inspected meat and poultry areas
Meets ASTM C-309 Specifications
Can be painted over
LA County Health Department Approval