Hi You,
The last few months have seen the world undergo drastic changes as it reacted and adapted to the COVID-19 pandemic. As we have changed our lifestyles to combat the virus, we have seen the environment recover in amazing ways. Air quality improved on a global scale and we were able to see how quickly nature can bounce back from human influence when given the chance.
However, increased health safety concerns have had a negative impact on the environment in the form of single-use disposables, made primarily of plastic. In an effort to combat COVID, many businesses have reverted to using disposable plastic products and packaging in an effort to prioritize public health. Scientists and conservationists around the world are beginning to see the effect of these practices in the form of litter and increased waste pollution in oceans globally.
In response to this, a conglomerate of 100 scientists in the fields of virology, biology, epidemiology, and more have come together to encourage the continued use of reusable systems, says The Guardian. These experts hope to inform the public that it is safer to use reusable items brought from home than single-use items that have been stored in public spaces such as restaurants and grocery stores.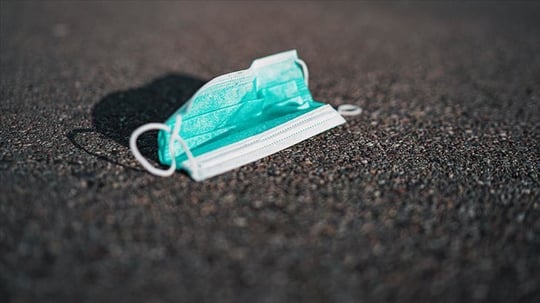 COVID-19 has put us at an environmental crossroads with great potential for both the benefit and detriment of the environment. It's important we keep each other safe and in this new normal we can continue to do so without creating excessive amounts of waste in the process.
Here are a couple easy ways you can cut out some of the waste from your new routine!