Critical Supplies & Industry Resources
NGen is curating vital information to support companies on the frontlines in the fight against COVID-19. From Health Canada Guidance to standards and specifications for critical equipment and supplies, visit NGen's Critical Resource Bank to find the information you need.
Fournitures essentielles et ressources de l'industrie
NGen conserve des informations vitales pour soutenir les entreprises en première ligne de la lutte contre la COVID-19. Visitez la Banque de ressources essentielles de NGen pour obtenir les renseignements dont vous avez besoin, notamment les directives de Santé Canada et les normes et spécifications relatives à l'équipement et aux fournitures essentielles.
---
Projects Underway
On March 25th, NGen announced $50 M in Supercluster funding for projects that can have an immediate impact in Canada's COVID-19 response. Since issuing the call to action, NGen has received a tremendous volume of support from across the country including submissions from 750 companies to support the Canada's response. To date, NGen has approved 7 projects that involve:
The rapid definition and open source delivery of manufacturing specs and a bill of materials for a Health Canada approved, low cost, and easy-to-operate ventilator design;

Two projects to develop point-of-care virus test kit that significantly improve the accuracy of tests and can deliver results quickly;

Three projects to 3-D print or mold protective masks and shields – with total production scaling to more than 200,000 per day within eight weeks;

The production launch of high quality, fast-to-produce and cost effective ventilator filters to address supply chain shortages and meet critical requirements of healthcare workers.
Projets en cours
Le 25 mars, NGen a annoncé un financement de 50 millions de dollars en vue de projets qui peuvent avoir un impact immédiat sur la riposte du Canada à la COVID-19. Depuis le lancement de l'appel à l'action, NGen a reçu énormément de soutien provenant de tout le pays, y compris des propositions provenant de 750 entreprises qui souhaitent participer à la riposte du Canada. À ce jour, NGen a approuvé sept projets dans les domaines suivants :
la définition rapide et la divulgation en accès libre des spécifications de fabrication et de la liste du matériel approuvé par Santé Canada qui est requis pour la conception d'un respirateur, peu coûteux et facile à utiliser;

deux projets visant à mettre au point une trousse de dépistage du virus au point de service qui améliore considérablement la précision des tests de dépistage et qui peut fournir des résultats en 5 minutes;

trois projets visant à imprimer ou à mouler en 3D des masques et des visières de protection - avec une production totale de plus de 200 000 par jour dans un délai de huit semaines;

le lancement de la production de filtres de respirateur de haute qualité, rapides à produire et peu coûteux, afin de remédier aux pénuries dans la chaîne d'approvisionnement et de répondre aux besoins essentiels du personnel de santé.
---
Prime Minister Trudeau Announces Production of More Medical Supplies and Equipment in Canada
On Tuesday morning, Prime Minister Trudeau provided an update on Canada's efforts to mobilize industry in response to the crisis. Prime Minister Trudeau also detailed the Government of Canada's efforts to build a secure, domestic supply of critical items including NGen's Ventilator Accelerator Project led by StarFish Medical.
Watch the Prime Minster's address here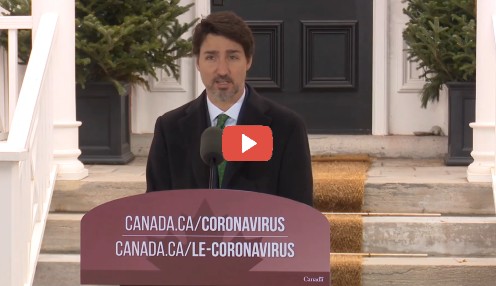 Read the news release here
Le premier ministre Trudeau annonce la fabrication d'une plus grande quantité de fournitures et d'équipement médicaux au Canada.
Mardi matin, le premier ministre Trudeau a fait le point sur les efforts déployés par le Canada pour mobiliser l'industrie en réponse à la crise. Le premier ministre Trudeau a également précisé les efforts menés par le gouvernement du Canada pour assurer un approvisionnement national sûr en articles essentiels, notamment le projet de fabrication accélérée de respirateurs de NGen, qui est dirigé par StarFish Medical.
Regardez le discours du premier ministre ici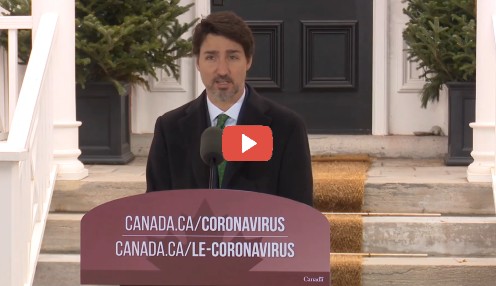 Lisez le communiqué de presse ici.
---