Hi You,
Happy Winter from the Climate Action Collaborative!
Often times the winter is not the season we like to think about using alternative modes of transportation other than our warm and cozy cars, but this winter the Collaborative would like to challenge you all to think creatively about how you can reduce your carbon footprint from traveling around the Valley. Here's some tips to get you started.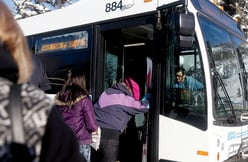 #1 Take the bus to the hill
Check out the bus times / stops that will get you there when the chairs start spinning, in one of our recent sustainability tips.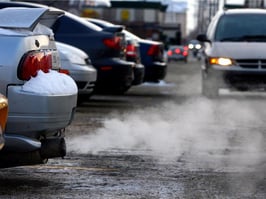 #2 Reduce your engine start up time
Cut back your morning idle time by trying out a windshield cover. They keep the snow and frost of your windshield and help you get going without the idle time in the morning.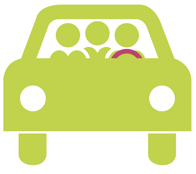 #3 Carpool with a friend
The best way to cut emissions is to leave your car at home! This season cut back your gas bill and find a friend you can carpool with to work. You can save up to 38 lbs of carbon every day with the choice to leave your car behind.