One of the biggest challenges for fitness fanatics coming to Korea is worrying about your diet and how to maintain a western way of eating in Asia. Korean diets are predominantly saturated with carbohydrates such as noodles, rice and sweet potatoes. There are bread cafes on every street corner and sweet delights to misguide you on a sugary course of addiction. For those Paleo/Low Carb lovers Korea can be a disappointment when eating out or even figuring out what to buy in supermarkets. The Paleo/Low Carb movement is taking off slowly in Seoul, as sports like Crossfit are becoming more trendy, but the country is still far behind in this way of thinking and providing people with services to support this way of clean eating.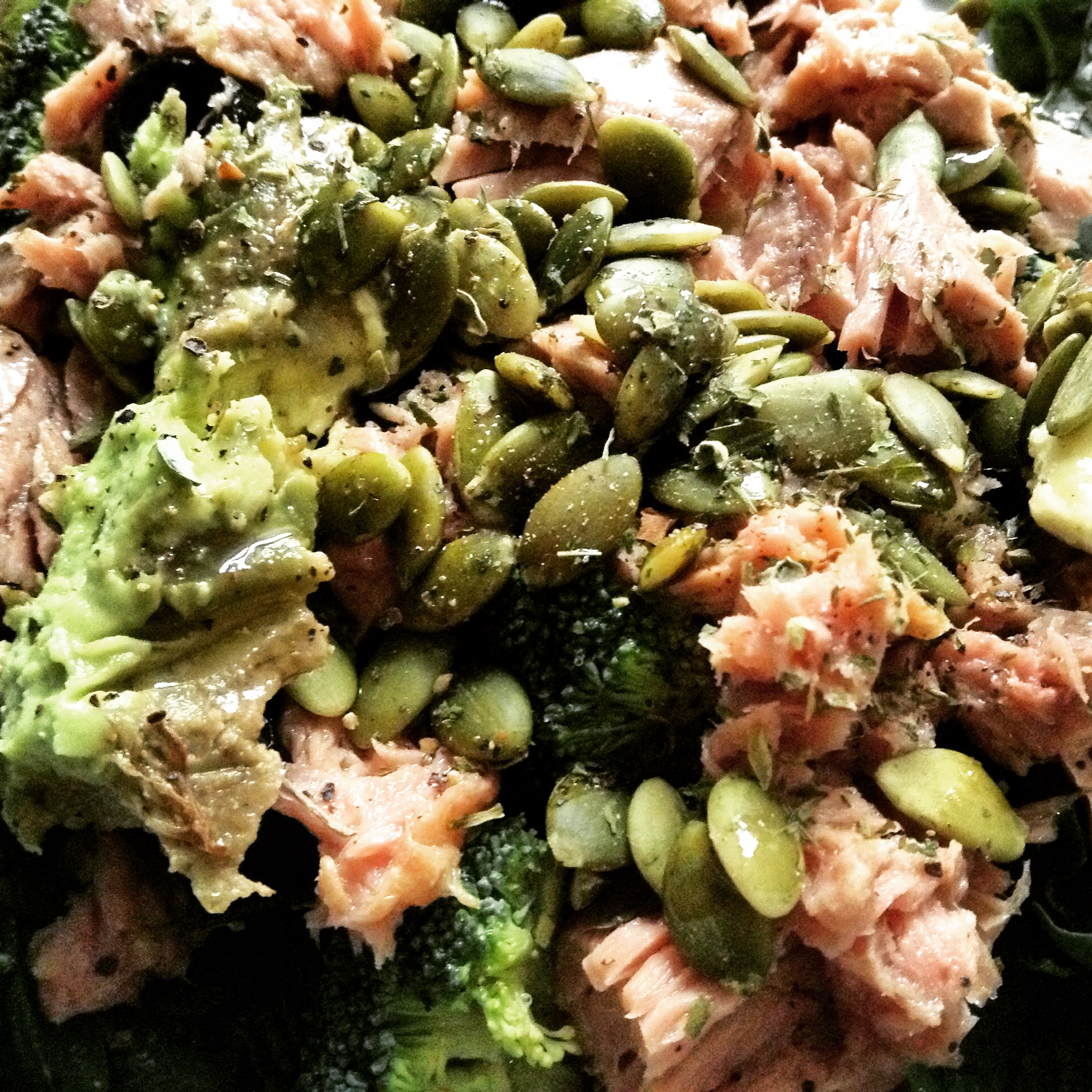 Over the years of living in Korea I have finally learned how to make my diet and clean eating work. Eating healthy in Korea is possible, but you have to learn how to mix up your meals with new ingredients and trying different recipes and avenues. Also you need to figure out how to shop, what to buy, and where to buy it. Another thing is experimenting where to eat out and how to still enjoy socializing beyond your kitchen. Here are some of the things I do to maintain a Paleo/Low Carb diet in Korea.
1. Buying groceries
When I go shopping I try to stick to buying certain things that I know will be available at most Korean supermarkets. My vegetable list is spinach, cucumber, cherry tomatoes, broccoli, green bell peppers, spring onion and pumpkin. My fruit list is bananas, apples and sometimes blueberries or watermelon depending on the season. There are also great Asian fruits like dragon fruit and persimmons that are delicious, sweet substitutes for processed sugars. My meat list always includes tuna, chicken and beef. On special occasions I splurge on salmon or duck. If you become accustomed to Korean meat you can buy dweji galbi or samgyeopsal, which is highly saturated in fat. To fill up my salads I also buy pecan nuts, almonds or pumpkin seeds. Lastly, I always buy eggs, mint, rooibos and chamomile tea.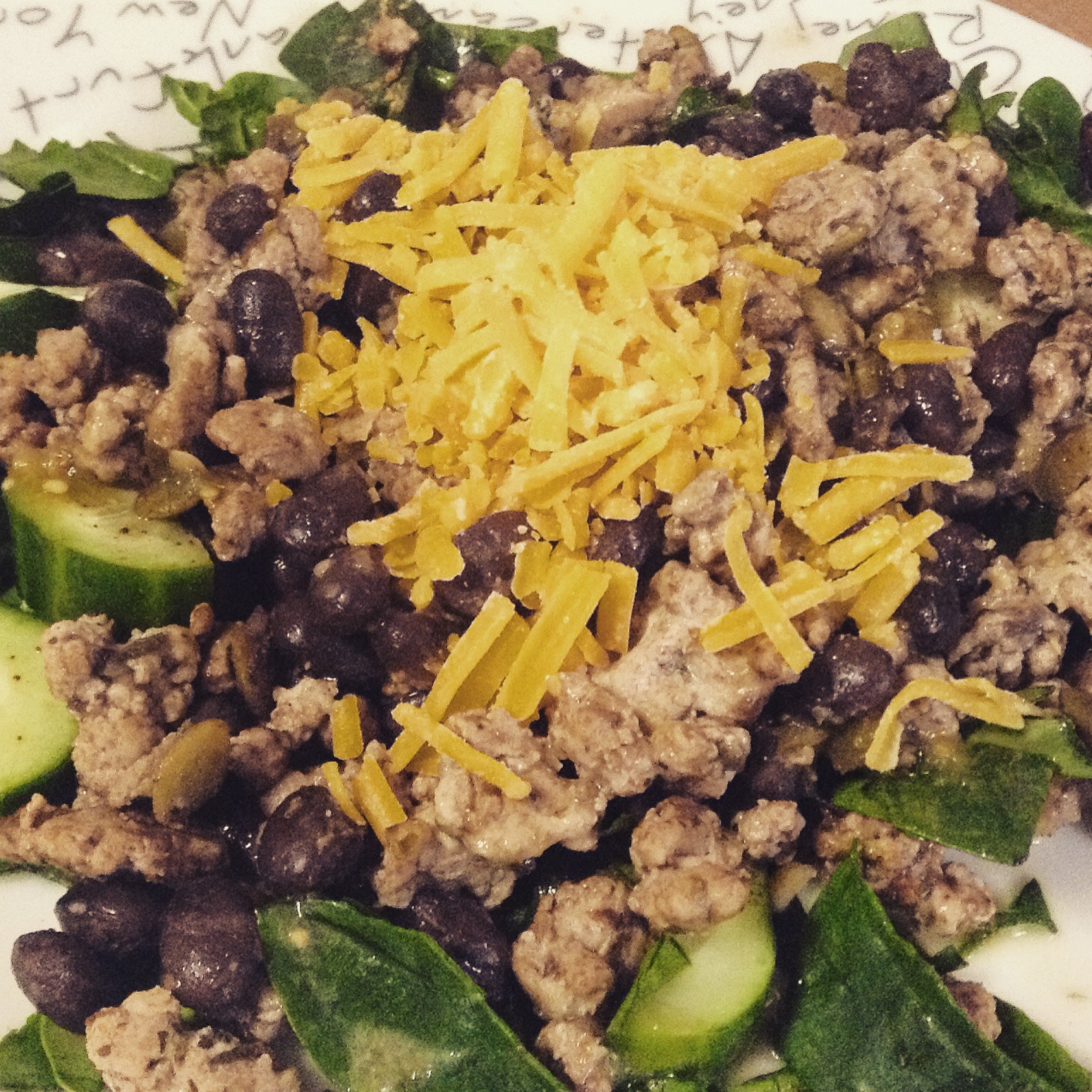 The biggest food source I have struggled with in Korea is dairy and finding good cheese and yogurt. A decent block of cheese usually can only be found at retailers that sell foreign foods like Homeplus, Lotte Mart, Costco, High Street and E-mart. Your regular grocery store will stock processed cheese and pizza cheese and only if you're lucky will they stock 'real' cheese. If you live in the countryside you should buy cheese in bulk when you're in the city and freeze it. If you're in Seoul or any major city just make a trip to any of the wholesalers mentioned above.
The greatest love I have for my diet is eating delicious, rich creamy Greek yogurt. Throughout the years I have tried everything that says "Greek yogurt" on the shelves. Every single time I was disappointed and left feeling dissatisfied. Not just Greek yogurt, but most yogurt in Korea is runny and less creamy like western yogurt. Finally after trying everything I found the alternative solution! I now make my own Greek yogurt with Easiyo. You can buy the Easiyo container and the Easiyo Greek yogurt sachets mixes at High Street supermarket in Itaewon. It takes only 8 hours to set over night and it is super delicious and creamy!
2. Eating Out
Eating out in Korea can be more of a challenge when trying to find Paleo/ Low Carb meals. This is because, most restaurants are behind in catering for a western style of dieting. Korean diets are very different than ours and they eat different meals when dieting or being mindful of nutrition. Most meals come saturated in sugars or served with a side of carbohydrates such as rice or bread. Nonetheless it is possible to learn how to eat out in Korea and how to find what you want to eat. Korean BBQ is a great way to enjoy a Paleo/ Low Carb diet. There are also so many options like pork, beef, chicken and grilled fish BBQ. You could even BBQ squid and prawns. If you choose the BBQ without sauces on it then it will not be smothered in sauces and just be spiced with a bit of salt. The BBQ option also comes with an array of delicious side dishes like vegetables and soup. The vegetables are generally free of sauces but, they are usually good to eat with any meat of your choice. Low carbohydrate soups that you can enjoy are dwenjangjikke or soondooboo jikke that has soft tofu and seafood inside. You can also eat Bibimbap without the rice.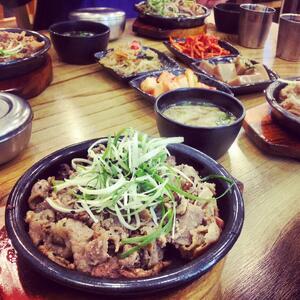 Other restaurants you can eat out at is Korean sushi restaurants that offer a lot of sashimi dishes. Korean sushi is a little different than Japanese sushi as the rice comes on the side. In the foreign districts like Itaewon and Noksapyeong you can also eat at Greek restaurants or steak restaurants. There are also options like Thai, salad bars and Mexican food. You may need to improvise at restaurants and pick and choose according to what you can eat in your diet. Something that really helps is leaning some Korean words like "Tanso-hwa-mul" for carbohydrate and "soltang" for sugar. If you can use body language with some broken Korean then you should be able to express that you want no sugar or less carbohydrates with your meal.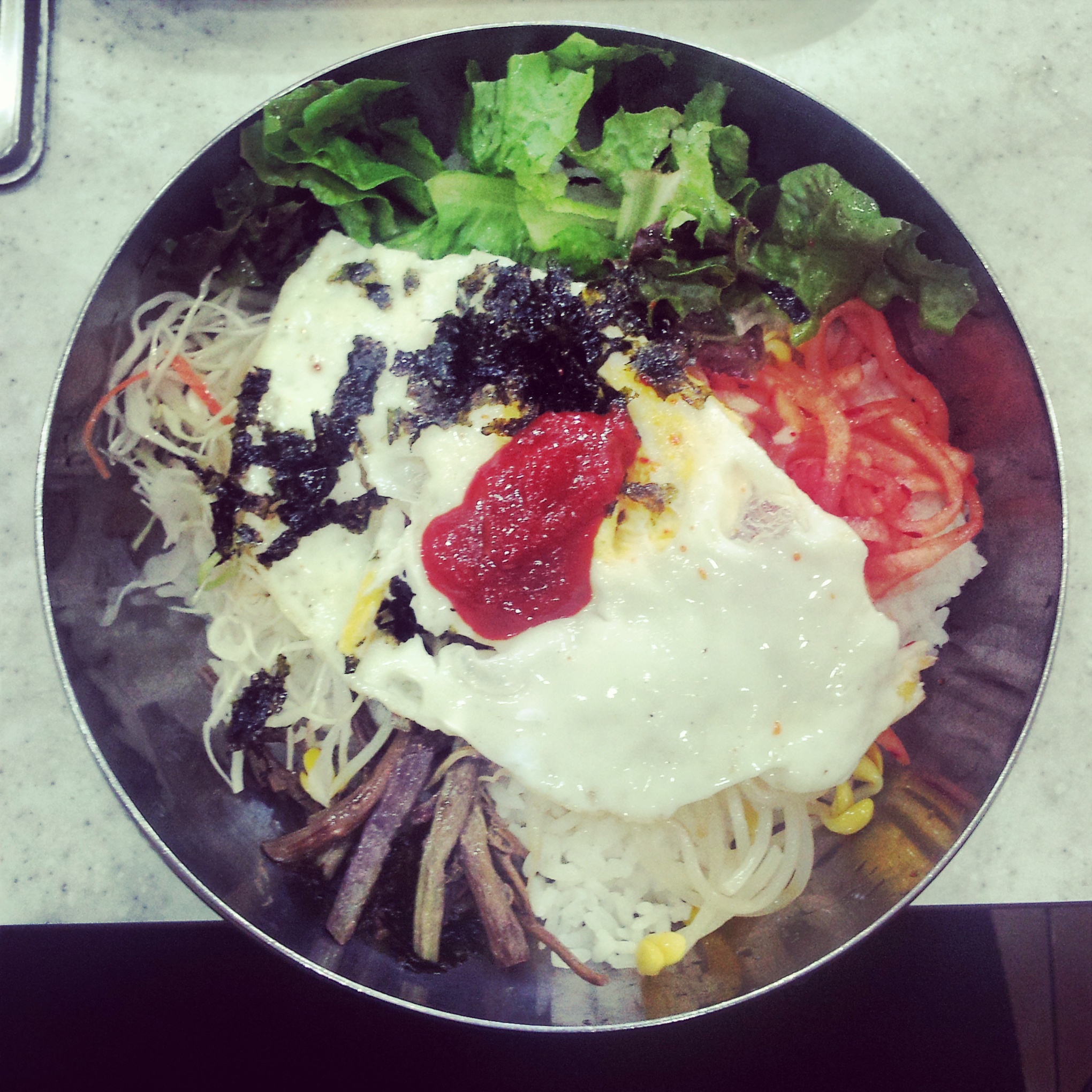 It is no surprise that Tijana Huysamen, a South African born Capetownian, avid traveler and travel journalist, fell in love with South Korea and its people. After Tijana arrived in South Korea in 2010, she had the opportunity to live in the heart of the Korean countryside. During her time spent in Chungnam province she learned to speak Korean, prepare Korean food and experience the humble nature of the countryside people. After a year break in New York, Tijana jumped at the opportunity to return to Korea again, and is currently working at the CDI Jamsil Branch, in Jamsil, Seoul. Read Tijana's Aclipse blog to gain a unique perspective on Korea and her shared experiences and adventures both in a major city and in the countryside. Follow Tijana on Twitter @TeeAnni or email tijanahuysamen120@hotmail.com to request more information on teaching in Korea!