Moya Dolsby, Executive Director - This week Moya gave an industry update and wine excise tax talk at Ste. Chapelle Winery. She was so grateful to all who showed up and is already working on prepping for next year.
Her boys (5 years old) are beyond excited for Christmas. Brighton wants a pet cat...Quincy asked for a werewolf transformer. Interesting choices for both. They are sticking close to home for the holidays and they are going to go to Hawaii in January for a family vacation. She can't wait for some sun and to be warm!
Brenna Christison, Operations and Finance - Brenna is preparing for the beginning of the year by gathering information for the Year in Review document and Legislative Packets.
Brenna will be splitting time with family in Boise and Weiser for the holidays and will get a ski day at Anthony Lakes in Oregon. She has also officially booked her wedding venue and set the date of October 15th, 2020! Congratulations, Brenna!
Ashlee Struble, Industry Relations - Ashlee attended a successful Sunnyslope meeting at Ste. Chapelle. Thank you Mary for offering the Chateau Room for this meeting! It was great to see everyone that attended and to get some important information out to the industry. She has also approved the printer-ready version of the Tour Brochure!
Ashlee will be heading to Colorado for the Holiday! She is looking forward to being with her husband's family. She has also been very busy this whole month with Elf on the Shelf duties! (see picture below)
Kathryn Westlund, Event Coordinator - Kathryn has been working with Falgren Mortine on our upcoming social media strategy for 2020. She has also been working on the 2020 Annual Meeting by recruiting exhibitors and working with speakers. Check back to our website at the beginning of the year to see an updated list of exhibitors and sponsors! Beyond that, Kathryn has been planning Savor Idaho and Sippin' in the City.
Kathryn will be staying in Boise for Christmas with her family and her snow loving pup, Cooper (picture below!) and will spend time snowboarding up in the mountains with friends and family!
Max, the Struble family Elf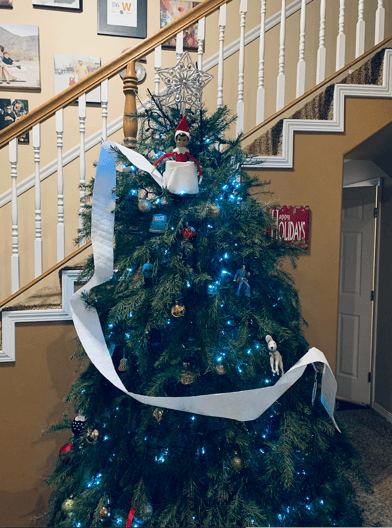 Cooper, the Westlund family Dog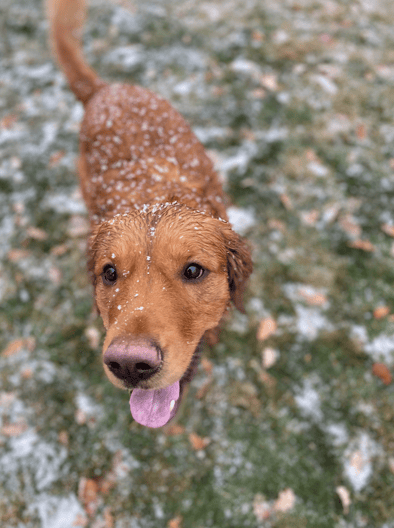 Wishing everyone in the industry a Happy Holiday and cheers to 2020!