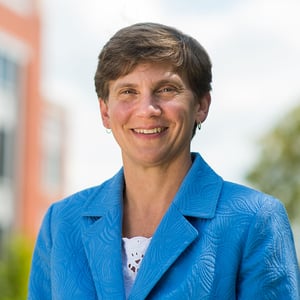 Greetings and Happy New Year from CEMS!
January has begun with a blast of fresh ideas and exciting work, including Josh Bongard and his team's revolutionary living robot research and the Complex Systems Center's open source research project with Google.
Last semester was busy, as we brought in a record number of grants, began the curriculum revision, and hired a new laboratory manager and an Assistant Dean of Student Services. Jamie Catalan joins us from Case Western University, and KC Williams will join UVM on February third from Arizona State University (see stories below). We are excited to have them both in CEMS.
Our students continue to do amazing things, including projects in Africa, starting companies, securing fantastic jobs at NASA and being honored with membership in Phi Beta Kappa! Plus, the annual Computer Science Fair was a huge success. This is just a sampling of the exciting student activities in CEMS.
The second annual STEM Career Fair will take place on February 4. We are seeing a great deal of industry interest and are thrilled that so many companies are seeking CEMS students for internships and full time jobs.
This letter also highlights some faculty awards and appointments, including Greg Rowangould's new role as the Director of the Transportation Research Center, Jeff Marshall's new role as the Assistant Dean of Research, and Bernard "Chip" Cole's new role as the NASA EPSCoR and Space Grant Director.
I hope you enjoy reading the latest news and, as always, we look forward to hearing from you and would love to add some alumni stories to our news. Send us your reflections about your time at UVM!