Take Advantage of Year-End Savings

Inform WMS - Streamline operations & eliminate errors with DDI's versatile Warehouse Management System. Gain control over operations, insight into inventory location, staff allocation, & order completion status.

QuickOrder - Ease restocking and promote customer loyalty by putting sophisticated VMI technology in the hands of your customers. See inventory minimums and allow customers to order on-the-fly.

Integrated Electronic Signature Capture (ePOD) - Turn every customer invoice into a signed 'proof-of-delivery' and automatically embed signatures as permanent POD's in invoices and sales orders.



TSYS Credit Card Processing - Give your customers complete security with lightning-fast processing during point-of-sale transactions whether paying with chip card, debit with PINs or swipes.
Contact Our DDI Solutions Specialists at companionproducts@ddisys.com for Your Year-End Discount Quote
---
Final Training Session of 2019: Year-End Accounting
Register for the End of Year Accounting Session »
Thursday, December 5th from 1-3:30 pm ET/ 10-12:30 am PT
This insightful course will guide Inform users through year-end best practices for closing the General Ledger and generating accurate and timely financials.
---
Increase System Speed - Sign Up for Annual Service NOW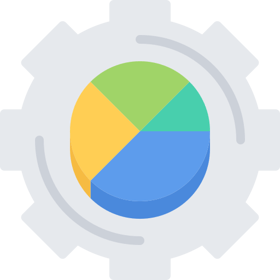 Ensure your system reaches its full processing potential and guard against file corruption with DDI's file resizing and defragmentation service. DDI's Database experts will work to analyze and resize your files to improve the overall performance and structural integrity of your Inform system. This service is recommended annually. To schedule, please contact eric@ddisys.com, or call (203) 364-1200.
---
WE'VE GOT BIG NEWS!
DDI System is excited to announce our next USER CONFERENCE is set to take place November 16-17, 2020.
Mark your calendars now to join us in Philadelphia for 2 days of in-depth training, knowledge and networking. More details will be released in the coming months! Stay updated on any new announcements on DDI's Help Center, support.ddisystem.com.
---
WANTED: Customer Success Stories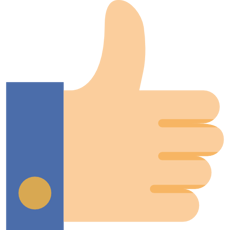 Has Inform ERP Software helped you do your job faster? Did Inform provide a fast ROI? Are you beating out competitors because of Inform's speed and accuracy?
IF SO, WE WANT TO HEAR FROM YOU
We're offering an end-of-year incentive to clients willing to share their success stories with us. To qualify, please complete this short survey.
All participants will be entered into a drawing for a $50 Gift Card (to be selected Nov. 27th). If your feedback is selected for a case study, your company will also be issued a $300 account credit. Past participants have enjoyed the benefits of exposure in national industry publications, heightened brand awareness and additional sales. We appreciate your feedback!
---