15th March 2019
"Machine Learning development is like the raisins in a raisin bread:
1. You need the bread first
2. It's just a few tiny raisins but without it you would just have plain bread."
Hola readers! 👋

It is a pleasure to announce that we are on the road to beta 🔥 for the product (the bread from the above quote) that we have been baking inside Atlan for the past few months. Here is a little sneak peek 👀 of what we have been upto.
You say you want an in-depth look into what this is all about? Sign up for a demo.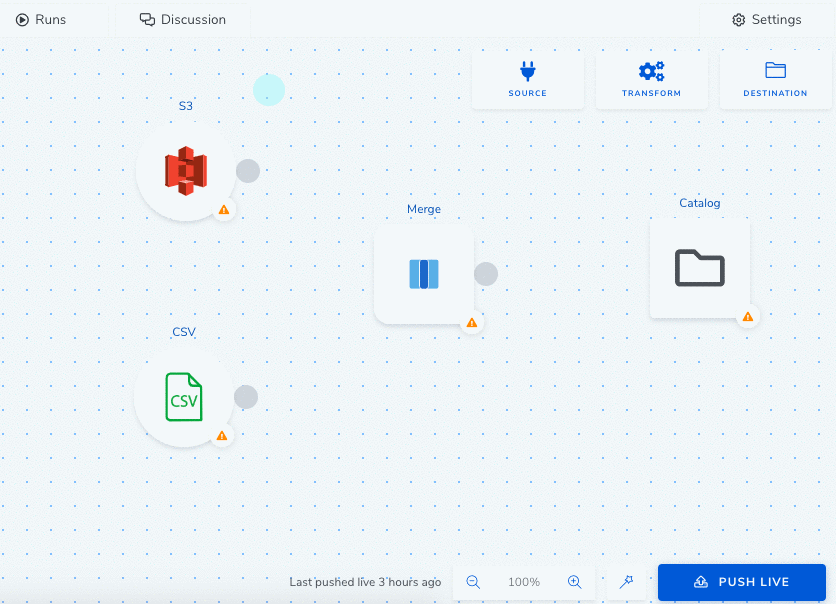 ☠️ What is wrong with extrapolation
StackExchange
Extrapolations have always been a debatable concept for forecasting. This discussion, on StackExchange, has some ELI5 and even technical ideas to explain why. Check out this answer which explains the flaws in extrapolation via xkcd comics.
Check out the discussion on StackExchange here.
⚡Radical Change is Coming to Data Science Jobs
Nate Oostendorp
The demand for jobs in data science is ever-increasing and ever-changing. While the hype for roles that the industry uses to identify talent is constantly changing, so are the behavioral patterns. In his blog, Nate talks about some of these possible behavioral changes that the community of humans of data will see in the future.
Instead, end users in all manner of economic sectors will work with data science software the way non-technical people work with Excel today. In fact, those data science tools might be just another tab in Excel 2029.
Read more here.
🤯 12 things I wish I'd known before starting as a Data Scientist
Jason Goodman, Data Scientist at Airbnb
Earlier, we have spoken about some of the challenges that come with a job in data science. Jason's post enlists more of such extremely practical tidbits on tools, critical thinking, and domain expertise that he would have conveyed to his younger self while getting into this field.
Every data scientist experiences imposter syndrome. I've found that a meaningful part of the job is navigating it. There are just always going to be things you don't know. As mentioned above, the field is poorly defined, so there is an incredibly vast number of topics that could conceivably fall under the definition of 'data science.'
Also, check out Caitlin Hudon's post on Imposter Syndrome in Data Science that we'd featured earlier.
Have a kick ass weekend,
Divyansh (@navydish) from Atlan
Got the newsletter as an email forward or a link? Get your own copy here!