Thank You!
The Vietnam Veterans Memorial Park at The Museum of Flight is officially open to the public. Since 2017, we have been sharing exclusive photos, videos, articles, events and podcasts related to the project and the Vietnam War. This momentous day would not have been possible without you, and the Museum would like to extend a heartfelt THANK YOU to everyone who brought this project to life!
---
Watch the Ceremony Online
More than 3,000 people turned out to see the park over Memorial Day weekend, and 400 watched the live stream online from all over the world! The Museum presented pins to more than 750 Vietnam veterans as part of the United States of America Vietnam War Commemoration program. The recording of the dedication ceremony is already available on the Museum's YouTube channel for you to relive the unveiling and long-overdue "welcome home" that Vietnam veterans received.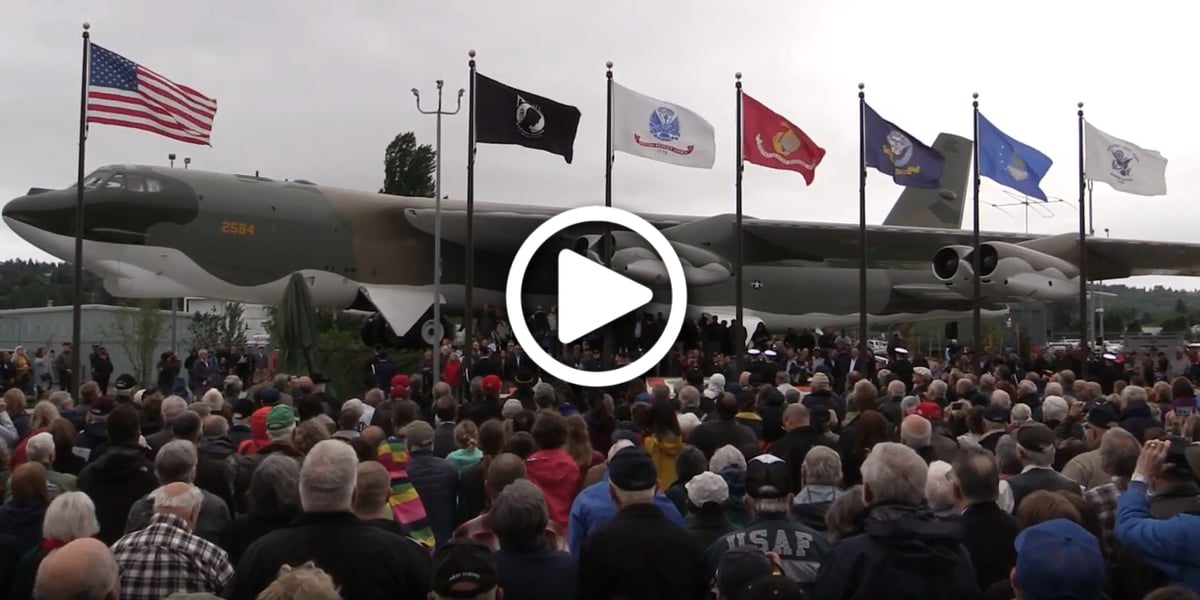 ---
Tribute Plaques
The Tribute Wall contains the names of the men and women who served during the Vietnam War - whether they honor someone stationed in-country or stateside during the conflict, a member of the Armed Forces or a loved one who held down the home front in their absence - these plaques are a lasting legacy to the dedication and sacrifice of many people.
There is still room for you to add a tribute plaque on the wall in the Vietnam Veterans Memorial Park. We will be updating the wall on an annual basis until all the spaces have been filled, similar to the Military Honor Wall in the Museum's J. Elroy McCaw Personal Courage Wing.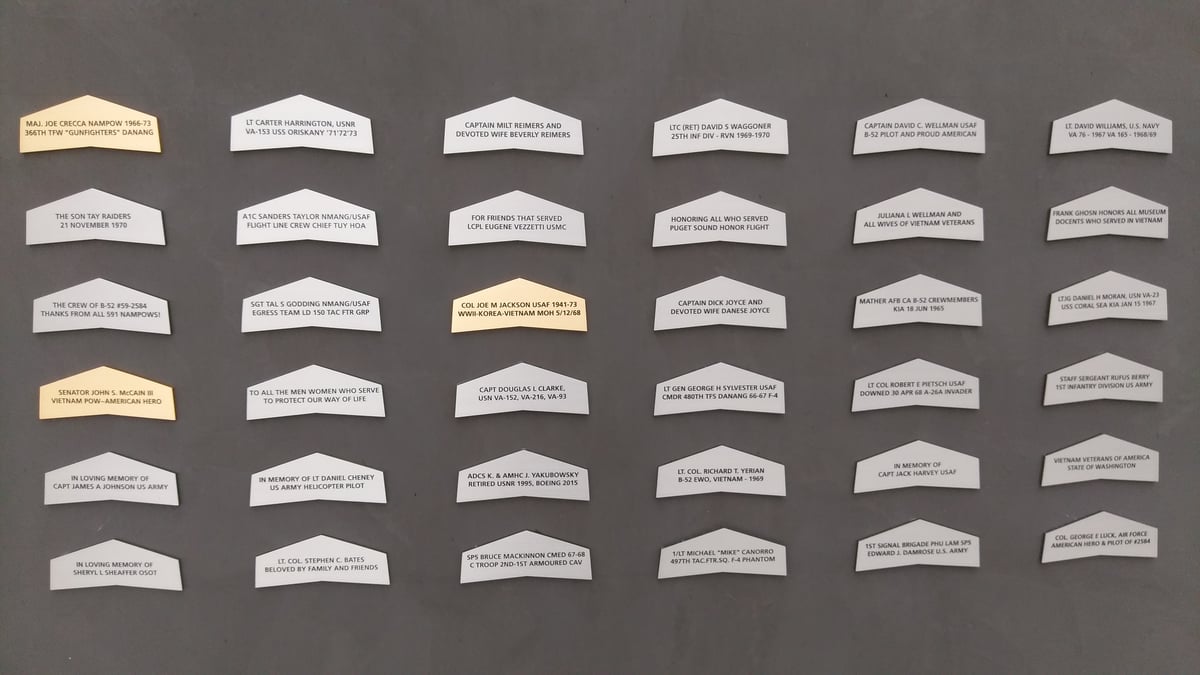 ---
From the Ground Up
Our donors are at the heart of everything we do here at The Museum of Flight. This park was supported and built by you from the ground up - thank you! You should feel immensely proud of your involvement in this project and what it means for our veteran community.